Definition of legitimate
(Entry 1 of 2)
1a : lawfully begotten specifically : born in wedlock
b : having full filial rights and obligations by birth a legitimate child
2 : being exactly as purposed : neither spurious nor false a legitimate grievance a legitimate practitioner
3a : accordant with law or with established legal forms and requirements a legitimate government
b : ruling by or based on the strict principle of hereditary right a legitimate king
4 : conforming to recognized principles or accepted rules and standards a legitimate advertising expenditure a legitimate inference
5 : relating to plays acted by professional actors but not including revues, burlesque, or some forms of musical comedy the legitimate theater
legitimated
;
legitimating
Definition of legitimate (Entry 2 of 2)
: to make (someone or something) legitimate (see legitimate entry 1):
a(1) : to give legal status or authorization to
(2) : to show or affirm to be justified
(3) : to lend authority or respectability to
b : to give (a child born out of wedlock) the same legal status as a child born in wedlock
to clear from alleged fault or guilt
Get Word of the Day daily email!
Difficult Vocab Quiz
Which is a synonym of discomfit?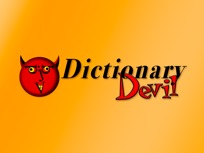 Test Your Knowledge - and learn some interesting things along the way.
TAKE THE QUIZ