1
a
: to prove or show to be just, right, or reasonable
trying to

justify

his selfish behavior
I shouldn't have to

justify

myself to them.
justify

the ways of God to man
— John Milton
b
(1)
: to show to have had a sufficient legal reason
(2)
: to qualify (oneself) as a surety (see

surety

sense 3

) by taking oath to the ownership of sufficient property
2
a
: to judge, regard, or treat as righteous and worthy of salvation
God justifies with his forgiveness and grace the man who comes to him
— Will Herberg
b
archaic
: to administer justice to
3
a
: to space (lines of text) so that the lines come out even at the margin
b
: to make even by spacing lines of text
justified margins
1
a
: to show a sufficient lawful reason for an act done
b
: to qualify as bail or surety
the surety justified on the bail bond
2
: to justify lines of text
Challenging Words You Should Know
Often used to describe "the march of time," what does inexorable mean?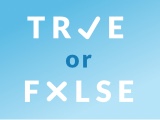 Test your knowledge - and maybe learn something along the way.
TAKE THE QUIZ