Definition of house
(Entry 1 of 2)
1
: a building that serves as living quarters for one or a few families :

home
invited them to her

house

for dinner
a two-family

house
b
: a building in which something is sheltered or stored
a carriage

house
b
astrology
: a sign of the zodiac that is the seat of a planet's greatest influence
the

house

occupied by Jupiter
b
: a family including ancestors, descendants, and kindred
the

house

of Tudor
5
a
: a residence for a religious community or for students
a fraternity

house
b
: the community or students living in such a residence
6
a
government
: a legislative, deliberative, or consultative assembly
especially
: one constituting a division of a bicameral body
a bill approved by both

houses

of Congress
—
often used in capitalized form as the shortened name of a specific house
The bill passed in both the

House

and the Senate.
MPs have voted overwhelmingly in favour of the Government's Brexit Bill in the House of Commons. … The

House

voted in favour of the bill by 498 to 114 …
— Chloe Chaplain
b
: the building or chamber where such an assembly meets
c
: a quorum of such an assembly
7
a
: a place of business or entertainment
a movie

house
the local fish

house
a

house

of prostitution
Save room for a soufflé, the century-long

house

specialty …
— Thomas P. Farley
a

house

cocktail

[=a cocktail whose recipe was created by the bar, restaurant, etc. at which it is served]
b
(1)
: a business organization
a publishing

house
(2)
: a gambling establishment
c
: the audience in a theater or concert hall
a full

house

on opening night
8
curling
: the circular area 12 feet in diameter surrounding the tee and within which a curling stone must rest in order to count
9
[from The Warehouse, Chicago dance club that pioneered the style]
: a type of dance music mixed by a disc jockey that features overdubbing with a heavy repetitive drumbeat and repeated electronic melody lines
Definition of house (Entry 2 of 2)
1
a
: to provide with living quarters or shelter
a place to

house

their guests
b
: to store in a building
the barn where they

house

their boat
2
: to encase, enclose, or shelter as if by putting in a house (see

house

entry

1)
so timorous a soul housed in so impressive a body
— A. W. Long
3
: to serve as a shelter or container for :

contain
buildings that

house

government offices
: to take shelter :

lodge
Odd Habits and Quirks
Which of the following best describes an easily irritated person?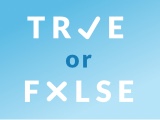 Test your knowledge - and maybe learn something along the way.
TAKE THE QUIZ