1
formal
:

dead

,

deceased
—
often used as a euphemistic or humorous alternative to dead
A shovel, bucket, trash bags, and gloves are also useful items for cleaning up

expired

wildlife.
— Jeffrey Price and Jeffrey Forrest
… I've exercised my maternal instincts on him, doing a far better job of keeping him alive than all those

expired

plants now in the great compost pile in the sky.
— Kerry Quinn
There, firmly lodged within the pipe and obstructing the flow of water, was a catfish. The

expired

creature was removed, brought on board, and mounted in the main passenger cabin for all to see.
— John Laurence Busch
2
: no longer valid : having exceeded its period of validity
expired

licenses
an

expired

contract
… Mr. Adams uses homemade software to download online books with

expired

copyrights …
— Michael M. Phillips
3
: having passed its expiration date (see

expiration date

sense 2

)
expired

milk
expired

drugs
… networks that now take us into the homes of people who treasure their

expired

tuna cans more than they do their children …
— Carina Chocano
4
: emitted as or in a person's breath : breathed out
… the person exhales into a container at regular intervals and technicians measure the amount of hydrogen in the

expired

air.
— Colleen Sauber
Return of Name that Color!
Name that color: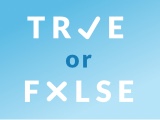 Test your knowledge - and maybe learn something along the way.
TAKE THE QUIZ