1
: in or to a degree or quantity that satisfies or that is sufficient or necessary for satisfaction :

sufficiently
Example Sentences
Adjective
Have you got enough money?
That's enough talk for now; let's get started.
There's enough food for everyone.
Adverb
I couldn't run fast enough to catch up with her.
She's old enough to know better.
Are you rich enough to retire?
That's good enough for me.
Oddly enough, they've never actually met.
As if the crowds aren't bad enough, the parking situation is terrible.
We can do it if they help enough.
Pronoun
Have you had enough to eat?
He hasn't had much Spanish, but he knows enough to get by.
The crowds are enough of a problem as it is, without having to worry about parking as well!
It's enough to drive you crazy!
See More
Recent Examples on the Web
Adjective
But there still was not enough for AP to call a winner in the governor's race.
Meg Kinnard, ajc, 15 Nov. 2022
But for a coalition of 134 developing nations and China called the Group of 77, this isn't enough.
Leila Sackur, NBC News, 15 Nov. 2022
But the challenger apparently didn't have enough to boot the speaker and create a vacancy.
George Skelton, Los Angeles Times, 14 Nov. 2022
With Jaylen Brown, Al Horford, and Malcolm Brogdon out with injuries, Tatum and his cohorts had enough against a Detroit team determined to steal a victory.
Gary Washburn, BostonGlobe.com, 12 Nov. 2022
Earlier this year Hogan and Baltimore Mayor Brandon M. Scott engaged in a sharp back and forth with each side accusing the other of not doing enough to address crime and its root causes.
Joe Heim, Washington Post, 10 Nov. 2022
Kemp, 59, seemed on shaky ground among Republicans after the 2020 presidential election, when Trump blamed him for not doing enough to overturn President Joe Biden's narrow win in Georgia.
Jeff Amy, Anchorage Daily News, 9 Nov. 2022
The governor's victory this year followed bitter attacks from former President Donald Trump, a Republican who said Mr. Kemp didn't do enough to try to overturn the president's narrow 2020 loss in the state.
Joshua Jamerson, WSJ, 9 Nov. 2022
Demings also accused Rubio of not doing enough to support legislation that would prevent shootings, including those at the Pulse nightclub in Orlando in 2016 and Marjory Stoneman Douglas High School in Parkland in 2018.
Julia Jacobo, ABC News, 9 Nov. 2022
Adverb
But the golden pheasant is abundant enough in Chinese forests that the International Union for Conservation of Nature (IUCN) ranks it a species of least concern.
Smithsonian Magazine, Smithsonian Magazine, 9 Dec. 2022
Prior to the invention of the attosecond laser, physicists had no stopwatch precise enough to discern the difference, so many had assumed that the neon atom ejected the electron instantaneously, regardless of the orbital.
WIRED, 18 Nov. 2022
Here, Prince Charles is a renegade who doesn't think the monarchy is modernizing quickly enough.
Rachel Tashjian, Harper's BAZAAR, 18 Nov. 2022
Our favorite feature is how the MagSafe is strong enough to hold your phone in the air at a vertical position.
John Thompson, Men's Health, 18 Nov. 2022
There was a lot of pressure to keep it interesting enough that people would keep watching.
Michael Ordoña, Los Angeles Times, 18 Nov. 2022
One of the most recognizable, the International Space Station, is bright enough to obscure observations.
Tim Newcomb, Popular Mechanics, 18 Nov. 2022
Given an exam in the shelter's trauma hospital, it was determined the soft girl was healthy enough to keep receiving care in a Foster Hero home.
The Republic, The Arizona Republic, 18 Nov. 2022
Luna's opposition to gloomy Saturn may at least slow us down enough to plan more productively.
Chicago Tribune, 14 Nov. 2022
See More
Last Updated:
- Updated example sentences
Which of the following best describes an easily irritated person?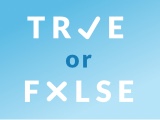 Test your knowledge - and maybe learn something along the way.
TAKE THE QUIZ