Definition of dive
(Entry 1 of 2)
1a : to plunge into water intentionally and especially headfirst also : to execute a dive (see dive entry 2 sense 1a(1)) diving into the pool from the highest platform
b : submerge the submarine dived
2a : to come or drop down precipitously : plunge the temperature is diving
b : to plunge one's hand into something dived into his pocket
c of an airplane : to descend in a dive
3a : to plunge into some matter or activity she dove into her studies
b : to plunge or dash for some place diving for cover also : to lunge especially in order to seize something dove for the ball
1 : to thrust into something diving one's hands into the icy water
2 : to cause to dive dive a submarine
Definition of dive (Entry 2 of 2)
1 : the act or an instance of diving: such as
a(1) : a plunge into water executed in a prescribed manner practicing her dives
(2) nautical : a submerging of a submarine
(3) aviation : a steep descent of an airplane at greater than the maximum speed of horizontal flight
b : a sharp decline Stocks took a dive.
2 : a shabby and disreputable establishment (such as a bar or nightclub)
3 combat sports : a faked knockout —usually used in the phrase take a dive a boxer accused of taking a dive
alleviating pain or harshness
Get Word of the Day daily email!
Musical Words Quiz
Which word describes a musical performance marked by the absence of instrumental accompaniment?

Test your visual vocabulary with our 10-question challenge!
TAKE THE QUIZ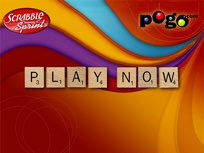 Test Your Knowledge - and learn some interesting things along the way.
TAKE THE QUIZ