Definition of degenerate
(Entry 1 of 3)
1
a
: having declined or become less specialized (as in nature, character, structure, or function) from an ancestral or former state the last

degenerate

member of a noble family

— W. E. Swinton
b
: having sunk to a condition below that which is normal to a type … fruit so

degenerate

that the insects weren't even interested …

— Tamar Perla

especially

: having sunk to a lower and usually corrupt and vicious state a

degenerate

schemer a despairing and

degenerate

world had sunk into servitude beneath him
— W. L. Sullivan
2
mathematics
: being simpler (as by having a factor or constant equal to zero) than the typical case a

degenerate

hyperbola
3
physics
,
astronomy
: characterized by atoms stripped of their electrons and by very great density

degenerate

matter
also
: consisting of degenerate matter
a

degenerate

star
4
physics
,
chemistry
: having two or more states or subdivisions especially of the same energy or frequency

degenerate

energy level

degenerate

oscillation
5
genetics
: having more than one codon representing an amino acid
also
: being such a codon
degenerated
;
degenerating
;
degenerates
Definition of degenerate (Entry 2 of 3)
1
: to pass from a higher to a lower type or condition :

deteriorate

her fixed mysterious smile degenerated into a fatuous stare

— J. C. Powys
2
: to sink into a low intellectual or moral state The debate degenerated into a shouting match. At the same time, discotheques

degenerated

into seedier venues … —shifty, often Mob-run last-martini stops for business commuters …

— Peter Braunstein
3
: to decline in quality the poetry gradually

degenerates

into jingles … the sitcom has

degenerated

into a sparring ring of personal insult

— James Wolcott
4
biology
: to decline from a condition or from the standards of a species, race, or breed
5
biology
: to evolve or develop into a less autonomous (see

autonomous

sense 2a

) or less functionally active form degenerated into dependent parasites
Definition of degenerate (Entry 3 of 3)
a
: one degraded from the normal moral standard social

degenerates
c
anthropology
: one showing signs of reversion (see

reversion

sense 3a

) to an earlier culture stage
the study of flags
Get Word of the Day daily email!
Semantic Drift Quiz
Which of the following was once a synonym for fun?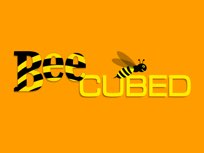 Test Your Knowledge - and learn some interesting things along the way.
TAKE THE QUIZ
Ask the Editors
Word Games