Definition of crab
(Entry 1 of 5)
1
plural
crabs
also
crab
: any of numerous chiefly marine broadly built decapod crustaceans:
a
: any of an infraorder (Brachyura) with a short broad usually flattened carapace, a small abdomen that curls forward beneath the body, short antennae, and the anterior pair of limbs modified as grasping pincers
b
: any of various crustaceans of an infraorder (Anomura) resembling true crabs in the more or less reduced condition of the abdomen
3
crabs
plural
: infestation with crab lice
4
: the angular difference between an aircraft's course and the heading necessary to make that course in the presence of a crosswind
Definition of crab (Entry 2 of 5)
2
a
(1)
: to move sideways indirectly or diagonally
(2)
: to crab an airplane
b
: to scuttle or scurry sideways
1
: to cause to move sideways or in an indirect or diagonal manner
specifically
: to head (an airplane) into a crosswind to counteract drift
Definition of crab (Entry 3 of 5)
Definition of crab (Entry 4 of 5)
Definition of crab (Entry 5 of 5)
1
: to make sullen :

sour

old age has crabbed his nature
2
: to complain about peevishly
dull or mediocre
Get Word of the Day daily email!
Intact Latin Quiz
What did focus mean in Latin?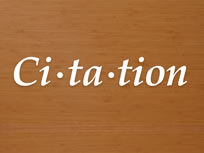 Test Your Knowledge - and learn some interesting things along the way.
TAKE THE QUIZ