1
capitalized
a
: a northern zodiacal constellation between Gemini and Leo
(2)
: one born under the sign of Cancer I'm a Taurus, but my best friend is a

Cancer

.
2
[Latin, crab, cancer]
a
: a malignant tumor of potentially unlimited growth that expands locally by invasion and systemically by metastasis
b
: an abnormal bodily state marked by such tumors
3
: something evil or malignant that spreads destructively the

cancer

of hidden resentment — Irish Digest
4
a
: an enlarged tumorlike plant growth (such as that of crown gall)
b
: a plant disease marked by such growths
Who Knew?
What is a ruelle?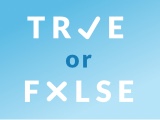 Test your knowledge - and maybe learn something along the way.
TAKE THE QUIZ