condemned
;
condemning
;
condemns
condemnable
kən-ˈdem-nə-bəl
adjective
condemnatory
kən-ˈdem-nə-ˌtȯr-ē
adjective
condemner
kən-ˈde-mər
noun
or
condemnor
kən-ˈde-mər
Example Sentences
We strongly condemn this attack against our allies. The government condemns all acts of terrorism. The country condemns the use of violence on prisoners. The school condemns cheating, and any student caught cheating will be expelled. City officials condemned our apartment building and forced us to leave.
Recent Examples on the Web
Members of Belen's family address the sentencing judge, some to condemn, others to defend.
jsonline.com, 16 Nov. 2022
Soon, many condemn their Roma neighbors, allegedly responsible for the assault.
Marta Balaga, Variety, 16 Nov. 2022
President Biden called on officials on Friday to condemn the attack on House Speaker Nancy Pelosi's husband, Paul, during a fundraiser for the state party in Pennsylvania.
Tarini Parti, WSJ, 29 Oct. 2022
Make no mistake, McAleer is polemical, but My Son Hunter doesn't condemn Hunter Biden so much as understand him and the nature of his offense — thus demonstrating the ultimate form of journalistic scruples.
Armond White, National Review, 19 Oct. 2022
Martinez's own words condemn her and the three enablers more effectively than anyone else could.
George Skelton, Los Angeles Times, 13 Oct. 2022
When facing a superior opponent, condemn the misdeeds of their allies, peers, and fans.
Dennard Dayle, The New Yorker, 4 Oct. 2022
Beijing has since refused to condemn the aggression, instead repeatedly laying blame for the conflict on NATO and the United States.
Simone Mccarthy, CNN, 6 Sep. 2022
His message was drowned out by the apostles of the cultural Left in politics, education, and the media, who condemn policing and sentencing as racist and the criminal-justice system as irredeemable.
Matthew Continetti, National Review, 5 Nov. 2022
See More
Last Updated:
- Updated example sentences
Which of the following best describes an easily irritated person?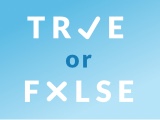 Test your knowledge - and maybe learn something along the way.
TAKE THE QUIZ