Definition of collapse
(Entry 1 of 2)
1
: to fall or shrink together abruptly and completely : fall into a jumbled or flattened mass through the force of external pressure
a blood vessel that

collapsed
2
: to break down completely :

disintegrate
… his case had

collapsed

in a mass of legal wreckage …
— Erle Stanley Gardner
3
: to cave or fall in or give way
The bridge

collapsed

.
4
: to suddenly lose force, significance, effectiveness, or worth
fears that the currency may

collapse
5
: to break down in vital energy, stamina, or self-control through exhaustion or disease
She came home from work and

collapsed

on the sofa.
especially
: to fall helpless or unconscious
He

collapsed

on stage during the performance.
6
: to fold down into a more compact shape
a chair that

collapses
a

collapsing

golf club that can fit into a travel bag
1
: to cause to collapse
buildings

collapsed

by an earthquake
He knelt for a long time, first watching the bay below, then

collapsing

the spyglass and settling his hands on his legs in a thoughtful pose.
— Heather Dunboine
2
:
condense
collapse

several stories into one
Definition of collapse (Entry 2 of 2)
1
a
: a breakdown in vital energy, strength, or stamina
suffered a mental

collapse
b
: a state of extreme prostration and physical depression (as from circulatory failure or great loss of body fluids)
c
: an airless state of all or part of a lung originating spontaneously or induced surgically
2
: the act or action of collapsing
the cutting of many tent ropes, the

collapse

of the canvas
— Rudyard Kipling
4
: a sudden loss of force, value, or effect
the

collapse

of respect for ancient law and custom
— L. S. B. Leakey
Challenging Words You Should Know
Often used to describe "the march of time," what does inexorable mean?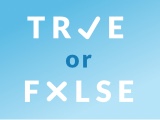 Test your knowledge - and maybe learn something along the way.
TAKE THE QUIZ