Definition of coil
(Entry 1 of 3)
Definition of coil (Entry 2 of 3)
1
: to wind into rings or spirals
coil

a rope
2
: to roll or twist into a shape resembling a coil
coiled

herself up on the couch
1
: to move in a circular or spiral course
2
: to form or lie in a coil
Definition of coil (Entry 3 of 3)
1
a
(1)
: a series of loops
b
: a single loop of such a coil
2
a
: a number of turns of wire wound around a core (as of iron) to create a magnetic field for an electromagnet or an induction coil
3
: a series of connected pipes in rows, layers, or windings
4
: a roll of postage stamps
also
: a stamp from such a roll
5
medical
:
intrauterine device
That means no condoms, no pills, no

coils

or sterilization …
— Christine M. Flowers
The IUD or '

coil

' is a small plastic (or plastic and copper) device, not much longer than a match, which is placed inside your womb, where it prevents you from getting pregnant. It's often called a '

coil

' because most of the original IUDs were coil-shaped.
— David Delvin
Name That Food
Name these cookies!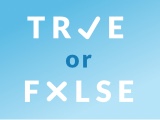 Test your knowledge - and maybe learn something along the way.
TAKE THE QUIZ