Definition of spiral
(Entry 1 of 3)
1a : winding around a center or pole and gradually receding from or approaching it the spiral curve of a watch spring
b : helical
c : spiral-bound a spiral notebook
2 : of or relating to the advancement to higher levels through a series of cyclical movements
Definition of spiral (Entry 2 of 3)
1a : the path of a point in a plane moving around a central point while continuously receding from or approaching it
b : a three-dimensional curve (such as a helix) with one or more turns about an axis
2 : a single turn or coil in a spiral object
3 : something having a spiral form as:
a : spiral galaxy
b(1) : a spiral flight
(2) : a kick or pass in which a football rotates on its long axis while moving through the air
4 : a continuously spreading and accelerating increase or decrease wage spirals
spiraled
or
spiralled
;
spiraling
or
spiralling
Definition of spiral (Entry 3 of 3)
: to go and especially to rise or fall in a spiral course costs spiraled upward
1 : to form into a spiral
the figure or shape of a crescent moon
Get Word of the Day daily email!
Late Autumn 2018 Words of the Day Quiz
Which is a synonym of yahoo?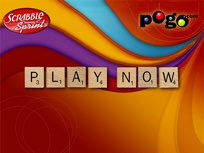 Test Your Knowledge - and learn some interesting things along the way.
TAKE THE QUIZ