Definition of bitter
(Entry 1 of 4)
1a : being or inducing the one of the four basic taste sensations that is peculiarly acrid acrid, astringent, or disagreeable and suggestive of an infusion of hops The pill leaves a bitter taste in the mouth. a bitter beer bitter dark chocolate — compare salt, sour, sweet
b : distasteful or distressing to the mind : galling a bitter sense of shame
2 : marked by intensity or severity:
a : accompanied by severe pain or suffering a bitter death
b : being relentlessly determined : vehement a bitter partisan
c : exhibiting intense animosity bitter enemies
d(1) : harshly reproachful bitter complaints
(2) : marked by cynicism and rancor bitter contempt was still bitter about not being chosen
e : intensely unpleasant especially in coldness or rawness a bitter wind
3 : caused by or expressive of severe pain, grief, or regret bitter tears
Definition of bitter (Entry 2 of 4)
2a bitters plural : a usually alcoholic solution of bitter and often aromatic plant products used especially in preparing mixed drinks or as a mild tonic (see tonic entry 1 sense 1b)
b British : a very dry (see dry entry 1 sense 7b) heavily hopped ale
bittered
;
bittering
;
bitters
Definition of bitter (Entry 3 of 4)
Definition of bitter (Entry 4 of 4)
: to an intense or severe degree : to a bitter (see bitter entry 1) degree It's bitter cold.
a typical or ideal example
Get Word of the Day daily email!
Find the Cousins
Which pair shares a common word ancestor?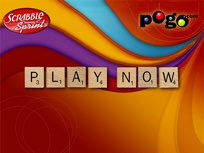 Test Your Knowledge - and learn some interesting things along the way.
TAKE THE QUIZ