Essential Meaning of bare
1
: not having a covering
There was a rug in the front room of the house, but the other floors were bare.
The walls were bare.
Do not let the bare wires touch.
2
: not covered by clothing, shoes, a hat, etc.
He covered her bare arms with his coat.
Her feet were bare. = She had bare feet. [=she wasn't wearing shoes or socks on her feet]
See More Examples
He had a glove on his left hand, but his right hand was bare.
His head is bare. [=he does not have a hat on]
3
: not covered by leaves, grass, trees, or plants
She likes the bare [=naked] branches of trees in the winter.
The ground was bare where the statue had stood for years.
The mountainside was

laid bare

by loggers. [=all the trees on the mountainside were cut down by loggers]
Full Definition of bare
(Entry 1 of 3)
Definition of bare (Entry 2 of 3)
Definition of bare (Entry 3 of 3)
archaic past tense of bear
Difficult Spelling Words Quiz
Which is the correct spelling?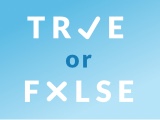 Test your knowledge - and maybe learn something along the way.
TAKE THE QUIZ