asserted
;
asserting
;
asserts
Essential Meaning of assert
1
: to state (something) in a strong and definite way
"Poverty is the city's most serious problem," the authors assert. = The authors assert that poverty is the city's most serious problem.
He asserted that there were spies in the government.
Despite the evidence against him, he has continued to assert his innocence. [=has continued to say that he is innocent]
2
: to demand that other people accept or respect (something)
She asserted her independence from her parents by getting her own apartment.
The boss was reluctant to assert his authority over his employees.
Full Definition of assert
1
a
: to state or declare positively and often forcefully or aggressively
The suspect continued to

assert

his innocence.
b
: to compel or demand acceptance or recognition of (something, such as one's authority)
… the confrontations that inevitably occur [between orangutans] when several males try to

assert

dominance …
— NationalGeographic.com
Wallace

asserted

control early—shutting down both candidates when they tried to talk over one another, and shushing the audience when it reacted too audibly.
— Glenn Thrush
assert oneself
1
: to speak or act in a manner that compels recognition especially of one's rights
… she wants him to learn to

assert himself

with people in positions of authority.
— Malcolm Gladwell
… a long-suffering Irish community

asserted itself

by putting its own politicians in power.
— Ellis Cose
2
: to become more strongly apparent : to become clearly seen, known, or experienced
Unbidden, a glint

asserts itself

in Ms. Brown's eyes …
— Joanne Kaufman
… a passion that through its long suppression was now

asserting itself

with volcanic necessity.
— Zadie Smith
Difficult Spelling Words Quiz
Which is the correct spelling?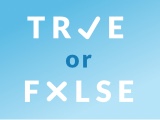 Test your knowledge - and maybe learn something along the way.
TAKE THE QUIZ