/

Vocabulary
I Love You, Michael Collins Reading Guide
---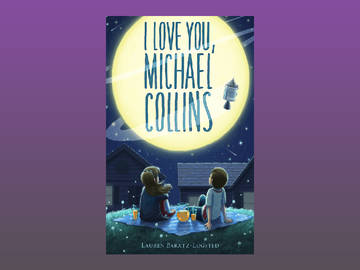 When her class is given an assignment to write a letter to one of the brave astronauts who are going to the moon, Mamie Anderson decides that she's going to write to the best one: Michael Collins, the man who will stay with the ship while the other astronauts take mankind's first small steps and giant leaps on the moon. As Mamie's family falls apart around her, she clings to the one-way relationship she has forged with Collins and tells him about her struggles, her triumphs, and her dreams as she and Collins both go through one of the most formative summers of their lives.
Vocabulary by Chapter Index
Vocabulary from Chapters 10-13
Vocabulary from Chapters 14-16
Vocabulary from Chapters 17-23
Discussion Questions
Do you think having a pen pal is important? Is it better for it to be someone you know, or someone you don't?
What do you think of Mamie's family by the end of the book? Do you agree with Mamie's assessment that none of them are so bad because they didn't realize she'd been alone?
---