un·​rec·​on·​ciled
ˌən-ˈre-kən-ˌsī(-ə)ld
Example Sentences
Recent Examples on the Web
Bale, who plays a journalist, Arthur, with deep, unreconciled connections to the glitter-rock explosion, sells the flashback completely, transforming into a geeky teenager by dint of sheer conviction.
Joshua Rothkopf, EW.com, 1 July 2022
Her unreconciled — or ignored — racial past has now become my own to carry.
Benje Williams, Longreads, 15 Mar. 2022
But the fighting never really stopped, an unreconciled history on a frozen landscape.
Nils Adler, Los Angeles Times, 21 Jan. 2022
Rauner, who is spending much of his time in Florida, closed out his fund with $995 in unreconciled expenditures and nearly $40,000 in unpaid debts to a campaign vendor.
Rick Pearson, chicagotribune.com, 19 Jan. 2022
There is a genuine pathos in the vision of a man who has achieved power but remains unreconciled to himself, who soothes his way past his own rages and agonies by listening to the song of a homeless alley cat.
Adam Gopnik, The New Yorker, 4 Oct. 2021
One feels his two-ness, — an American, a Negro; two souls, two thoughts, two unreconciled strivings; two warring ideals in one dark body, whose dogged strength alone keeps it from being torn asunder.
Malaika Jabali, Essence, 2 July 2021
Soon after, an issue with unreconciled mortality data led Ohio's health department to find 4,000 unreported Covid-19 deaths.
Jon Kamp, WSJ, 14 Mar. 2021
Sixty years after Wigner wrote his essay, quantum mechanics and relativity remain unreconciled.
John Horgan, Scientific American, 7 Jan. 2021
See More
Which of the following best describes an easily irritated person?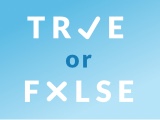 Test your knowledge - and maybe learn something along the way.
TAKE THE QUIZ