Definition of strong
(Entry 1 of 2)
1 : having or marked by great physical power
2 : having moral or intellectual power
3 : having great resources (as of wealth or talent)
4 : of a specified number an army ten thousand strong
5a : striking or superior of its kind a strong resemblance
b : effective or efficient especially in a specified direction strong on watching other people work— A. Alvarez
a : rich in some active agent strong beer
b of a color : high in chroma
c : ionizing freely in solution strong acids and bases
d : magnifying by refracting greatly a strong lens
9 : moving with rapidity or force a strong wind
11a : not easily injured or disturbed : solid
b : not easily subdued or taken a strong fort
12 : well established : firm strong beliefs
13 : not easily upset or nauseated a strong stomach
14 : having an offensive or intense odor or flavor : rank strong breath
15 : tending to steady or higher prices a strong market
16a : of, relating to, or being a verb that is inflected by a change in the root vowel (such as strive, strove, striven) rather than by regular affixation
b of a noun or adjective declension in Germanic languages : retaining a greater number of distinctions in case, number and gender
Definition of strong (Entry 2 of 2)
: in a strong or forceful manner The wind was blowing strong from the West. The company is still going strong [=continuing successfully, flourishing] despite new challenges.
living or existing for a long time
Get Word of the Day daily email!
Late Autumn 2018 Words of the Day Quiz
Which is a synonym of yahoo?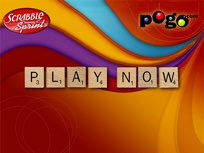 Test Your Knowledge - and learn some interesting things along the way.
TAKE THE QUIZ