1
: one that stings
specifically
: a sharp blow or remark
2
: a sharp organ (as of a bee, scorpion, or stingray) that is usually connected with a poison gland or otherwise adapted to wound by piercing and injecting a poison
3
: a cocktail usually consisting of brandy and white crème de menthe
4
medical
: a usually sports-related injury of the brachial plexus marked by a painful burning sensation that radiates from the neck down the arm and is often accompanied by weakness or numbness of the affected area
Arrington had missed the second quarter with a concussion and a

stinger

that left him, momentarily, without feeling in his left arm.
— Peter King
— called also burner
5
: a short scene that appears during or after the closing credits of a movie or TV program
And don't walk out of said theater too fast either; the credits offer two

stingers

, one points the way toward a new comic franchise, another includes an escaped space monster.
— D. J. Palladino
Name that Thing: Dog Breeds
Name that dog!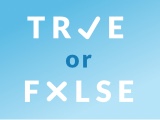 Test your knowledge - and maybe learn something along the way.
TAKE THE QUIZ