Essential Meaning of soul
1
: the spiritual part of a person that is believed to give life to the body and in many religions is believed to live forever
salvation of the human soul [=spirit]
the souls of the dead
2
: a person's deeply felt moral and emotional nature
He could not escape the guilt that he felt in the inner recesses of his soul.
3
: the ability of a person to feel kindness and sympathy for others, to appreciate beauty and art, etc.
She has no soul.
Full Definition of soul
(Entry 1 of 2)
1
: the immaterial essence, animating principle, or actuating cause of an individual life
2
a
: the spiritual principle embodied in human beings, all rational and spiritual beings, or the universe
3
: a person's total self
4
a
: an active or essential part
5
a
: the moral and emotional nature of human beings
b
: the quality that arouses emotion and sentiment
c
: spiritual or moral force :

fervor
6
:
person
not a

soul

in sight
8
a
: a strong positive feeling (as of intense sensitivity and emotional fervor) conveyed especially by African American performers
b
: cultural consciousness and pride among people of African heritage
Definition of soul (Entry 2 of 2)
1
: of, relating to, or characteristic of Black Americans or their culture
2
: designed for or controlled by blacks
Farm Idioms Quiz
What does 'poke' refer to in the expression 'pig in a poke'?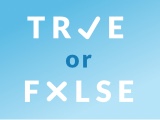 Test your knowledge - and maybe learn something along the way.
TAKE THE QUIZ