Definition of put-up
(Entry 1 of 2)
: arranged secretly beforehand a

put-up

job
put up
;
putting up
;
puts up
Definition of put up (Entry 2 of 2)
1
a
: to place in a container or receptacle put his lunch up in a bag
b
: to put away (a sword) in a scabbard :

sheathe
c
: to prepare so as to preserve for later use :

can
2
: to start (game animals) from cover
3
: to nominate for election
4
: to offer up (something, such as a prayer)
6
: to make available
especially
: to offer for public sale
put their possessions up for auction
8
: to arrange (a plot, a scheme, etc.) with others put up a job to steal the jewels
10
a
: to make a display of put up a brave front
b
: to engage in put up a struggle
b
: to offer as a prize or stake
12
chiefly British
: to increase the amount of :

raise
13
: to succeed in producing or achieving an athlete who has put up big numbers
also
:
score
sense 4a(1)
put up 20 points
2
: to take direct action

—

used in the phrase put up or shut up
put one up to
: to incite one to (a course of action) they put him up to playing the prank
put up with
: to endure or tolerate without complaint or attempt at reprisal
authorized for issue (as a bond)
Get Word of the Day daily email!
Musical Words Quiz
Which word describes a musical performance marked by the absence of instrumental accompaniment?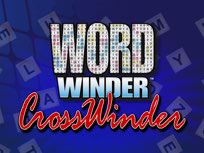 Test Your Knowledge - and learn some interesting things along the way.
TAKE THE QUIZ