: a vitamin K-dependent glycoprotein that in its activated form is involved in preventing blood clot formation through the proteolytic inactivation of factors V and VIII and that plays a role in inhibiting inflammation, promoting endothelial cell apoptosis, and maintaining permeability of blood vessel walls
The activated

protein C

system is one of the hemostatic checks and balances that inhibit coagulation.
— Jan P. Vandenbroucke et al.
Note: A deficiency of protein C is associated with an increased risk of venous thrombosis.
— see

protein s
The Great British Vocabulary Quiz
Named after Sir Robert Peel, what are British police called?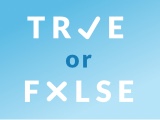 Test your knowledge - and maybe learn something along the way.
TAKE THE QUIZ