prerinsed
or
pre-rinsed
;
prerinsing
or
pre-rinsing
Definition of prerinse
(Entry 1 of 2)
: to rinse (something) in preparation for further cleaning or treatment
prerinse

a stained blouse
If you run water over quinoa that hasn't been

prerinsed

you will see a soapy residue washing off.
— Cheryl Forberg
… a dishwasher that will clean all but the most caked-on, dried-on foods, without having to

prerinse

…
— Merle Henkenius
bought a bag of

pre-rinsed

greens
plural
prerinses
or
pre-rinses
Definition of prerinse (Entry 2 of 2)
1
: an act or instance of prerinsing something
… shoes have a tendency to rot if you just leave the mud on them until the next time. If possible, therefore, give everything a

prerinse

, outdoors.
— Richard Askwith
To reap the full benefits, skip the

pre-rinse

and fill your machine to capacity.
— Kimberly A. Daly
2
: a liquid used to prerinse something
… reuse of the detergent-rinse water mixture as a

prerinse

for the subsequent cleaning cycle.
— Norman Marriott
teeth whiteners with an acidic

prerinse
Name That Color
Name that color: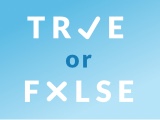 Test your knowledge - and maybe learn something along the way.
TAKE THE QUIZ