Definition of pocket
(Entry 1 of 3)
1
a
: a small bag carried by a person :

purse
b
: a small bag that is sewed or inserted in a garment so that it is open at the top or side coat

pocket
2
: supply of money :

means
a
: an opening at the corner or side of a billiard table
b
: a superficial pouch in some animals
4
: a small often isolated area or group

pockets

of unemployment

:
a
: a cavity containing a deposit (as of gold, water, or gas)
5
: a place for a batten made by sewing a strip on a sail
b
: the position of a contestant in a race hemmed in by others
c
: an area formed by blockers from which a football quarterback attempts to pass
7
: the concave area at the base of the finger sections of a baseball glove or mitt in which the ball is normally caught
in one's pocket
: in one's control or possession
in pocket
2
: in the position of having made a profit
out of pocket
1
: low on money or funds
2
: having suffered a loss
pocketed
;
pocketing
;
pockets
Definition of pocket (Entry 2 of 3)
1
a
: to put or enclose in or as if in one's pocket

pocketed

the change
b
: to appropriate to one's own use :

steal
c
: to refuse assent to (a bill) by a pocket veto
3
: to set aside :

suppress

pocketed

his pride
b
: to drive (a ball) into a pocket of a pool table
5
: to cover or supply with pockets
Definition of pocket (Entry 3 of 3)
to fake an opponent out of position
Get Word of the Day daily email!
Where in the World? A Quiz
What language does pajama come from?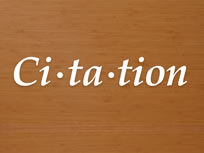 Test Your Knowledge - and learn some interesting things along the way.
TAKE THE QUIZ