pig·​gy·​back
ˈpi-gē-ˌbak
1
: up on the back and shoulders
2
: on or as if on the back of another
especially
: on a railroad flatcar
1
: the act of carrying piggyback
2
: the movement of loaded truck trailers on railroad flatcars
1
: marked by being up on the shoulders and back
a child needs hugging, tussling, and

piggyback

rides
—
Benjamin Spock
2
: carried or transported piggyback: such as
a
: of or relating to the hauling of truck trailers on railroad flatcars
b
: being or relating to something carried into space as an extra load by a vehicle (such as a spacecraft)
piggybacked
also
pickabacked
;
piggybacking
also
pickabacking
;
piggybacks
also
pickabacks
1
: to carry up on the shoulders and back
2
: to haul (something, such as a truck trailer) by railroad car
3
: to set up or cause to function in conjunction with something larger, more important, or already in existence or operation
: to function or be carried on or as if on the back of another
Example Sentences
Recent Examples on the Web
Noun
Soft, fuzzy green leaves are only part of the appeal of piggyback plant.
—
Sheryl Geerts, Better Homes & Gardens, 13 Jan. 2023
This gift comes in a handful of pretty pastels along with neutrals, and is designed to ride piggyback on a smartphone.
—
Rachel Klein, Popular Mechanics, 13 Dec. 2022
Wells said he's also received insight from Means, catcher Robinson Chirinos and right-hander Jorge López, who is also in the mix to be used as a piggyback pitcher.
—
Nathan Ruiz, Baltimore Sun, 31 Mar. 2022
Top Gun: Maverick even closed out its beach-football game with a piggyback, demonstrating that its aviators had finally bonded when Miles Teller hoisted up Lewis Pullman, shaking a ball triumphantly overhead in the fading light of the day.
—
Vulture, 13 Sep. 2022
The carousel included sweet snaps of the model giving the tot a piggyback ride through the building and showing him the paintings.
—
Quinci Legardye, Harper's BAZAAR, 23 Dec. 2022
And once Molly became curious about Peggy, the two animals started to form a friendship, which included rolling around on the ground together, Peggy giving Molly piggyback rides, and sharing nap sessions.
—
Kelli Bender, Peoplemag, 18 Nov. 2022
Ensberg said the Astros essentially doubled their inventory of starters by using a piggyback system; that is, two pitchers working four innings apiece each time through the rotation.
—
Tyler Kepner, New York Times, 3 Nov. 2022
Their on-stage kiss fake-out was bad enough, but when Meloni is out here posting photos of himself giving Hargitay a post-event piggyback ride, which is a classic boyfriend move, what are we supposed to think?
—
Kathleen Walsh, Glamour, 20 Sep. 2022
Adjective
Trials in mice showed that this piggyback approach increased the ability of the immune system to recognize the toxin.
—
Lindsey Konkel, Discover Magazine, 25 Jan. 2010
But Padres starter Mike Clevinger, who went only three innings in a return start from the injury list, and relievers Martinez, who ate four innings in a piggyback role, Tim Hill and Taylor Rogers were in total command the rest of the way.
—
Curt Hogg, Journal Sentinel, 5 June 2022
Mark Hamill also celebrated his Star Wars costar's birthday on Sunday by re-posting their infamous piggyback picture.
—
Glenn Garner, PEOPLE.com, 10 Apr. 2022
Pitching coach Tommy Hottovy previously mentioned the possibility using a piggyback approach for starters as pitchers continue to ramp up.
—
Meghan Montemurro, chicagotribune.com, 24 Mar. 2022
He is scheduled to start, followed by lefty Tyler Alexander out of the bullpen in a piggyback role.
—
Evan Petzold, Detroit Free Press, 28 Aug. 2021
Zimmermann could be used in a piggyback role following a starter with a limited pitch count, much like how left-hander Daniel Norris enters after right-hander Michael Fulmer is done, though Gardenhire didn't commit to it Saturday.
—
Evan Petzold, Detroit Free Press, 13 Sep. 2020
Verb
Many of these studies piggyback on tests run on epilepsy patients.
—
Amy Barth, Discover Magazine, 29 Mar. 2010
But that show was much more in that traditional true-crime vein, and forcing this story to piggyback on the title and the genre is unfair and a little marginalizing.
—
Daniel Fienberg, The Hollywood Reporter, 5 Feb. 2023
Neuroscientists have found that our thrifty brains piggyback the experience of emotional pain in the same location.
—
Arthur C. Brooks, The Atlantic, 25 Aug. 2022
Globalized commerce using ubiquitous shipping containers also means that drugs can piggyback on legitimate cargo.
—
David Luhnow, WSJ, 21 Jan. 2022
Tice notes that to see a major impact in subscriptions, a Golden Globe moment would probably have to piggyback on something else to earn enough buzz.
—
Toni Fitzgerald, Forbes, 6 Jan. 2023
Quordle is just one of many spinoffs that tried to piggyback off of the success of Wordle, which had users posting their scores across Twitter and competing with friends to solve the word of the day with the least guesses.
—
Emma Roth, The Verge, 22 Jan. 2023
Now, 15 years later, the same group appears to be trying a new twist on that trick: hijacking the USB infections of other hackers to piggyback on their infections and stealthily choose their spying targets.
—
WIRED, 5 Jan. 2023
Researchers can sometimes piggyback off existing or decommissioned telecommunications cables.
—
Carolyn Wilke, Discover Magazine, 28 Nov. 2022
See More
Podcast
Get Word of the Day delivered to your inbox!
---
Challenging Standardized Test Words
Despite the cacophony, the student tried to study.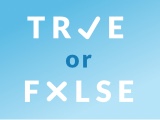 Test your knowledge - and maybe learn something along the way.
TAKE THE QUIZ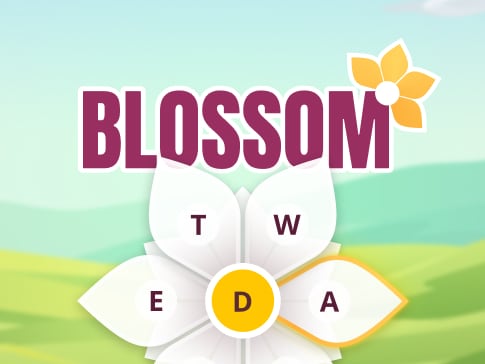 Can you make 12 words with 7 letters?
PLAY