Definition of passage
(Entry 1 of 2)
1
a
: a way of exit or entrance : a road, path, channel, or course by which something passes Special ships clear

passages

through the ice. nasal

passages
b
: a corridor or lobby giving access to the different rooms or parts of a building or apartment Her office is at the end of the

passage

.
2
a
: the action or process of passing from one place, condition, or stage to another the

passage

of food through the digestive system
b
:
death
sense 1a
when he is fit and seasoned for his

passage
— William Shakespeare
c
: a continuous movement or flow the

passage

of time
3
a
(1)
: a specific act of traveling or passing especially by sea or air a long ocean

passage
(2)
: a privilege of conveyance as a passenger :

accommodations

was able to secure

passage

on the next flight
b
: the passing of a legislative measure or law :

enactment

a bill's

passage

into law
4
: a right, liberty, or permission to pass attempted to force

passage

through the town

— C. A. Willoughby
5
a
: something that happens or is done :

incident

The soldier related some exciting

passages

.
b
: something that takes place between two persons mutually the

passage

of vows between bride and groom
6
a
: a usually brief portion of a written work or speech that is relevant to a point under discussion or noteworthy for content or style quoted a

passage

from the Bible
b
: a phrase or short section of a musical composition The violinist played the challenging

passages

with great virtuosity.
c
: a detail of a work of art (such as a painting) the picture contains several pretty

passages

of color

— Clive Bell
7
: the act or action of passing something or undergoing a passing The computer facilitates the rapid

passage

of information.
Definition of passage (Entry 2 of 2)
: to go past or across :

cross
: to subject to passage passaged a virus
Obscure Shapes
Something that is ooid is shaped like: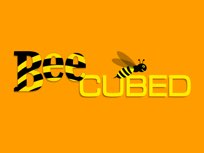 Test Your Knowledge - and learn some interesting things along the way.
TAKE THE QUIZ
Words at Play
Ask the Editors