Definition of rite of passage
: a ritual, event, or experience that marks or constitutes a major milestone or change in a person's life
Rites of passage

celebrate the social movement of individuals into and out of groups or into or out of statuses of critical importance to the individual and to the community. Reproduction, the achievement of manhood and womanhood, marriage, and death are the principal worldwide occasions for rites of passage.
— Marvin Harris
For them the two years of missionary work, with the rigorous bootcamp-style training preceding it, is a

rite of passage

between graduation and marriage, adolescence and adult life.
— Malise Ruthven
Today, when each year American society becomes more complex, a veritable tapestry of nationalities, the strongest of our common threads may well be the

rites of passage

all immigrants face.
— Harold Holzer
The author, grandson of the poet Allen Tate, dropped out of Sewanee University after going through the by-now familiar 1960's

rite of passage

of drugs, sex, and antiwar demonstrations …
— Caroline Seebohm
— compare

initiation rite
Name that Thing: Flower Edition
Name that flower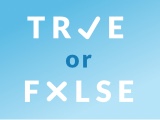 Test your knowledge - and maybe learn something along the way.
TAKE THE QUIZ