Definition of pan
(Entry 1 of 9)
1
a
: a usually broad, shallow, and open container for domestic use (as for cooking)
b
: any of various similar usually metal receptacles: such as
(1)
: the hollow part of the lock in a firelock or flintlock gun that receives the priming
(2)
: either of the receptacles in a pair of scales
(3)
: a round shallow usually metal container for separating metal (such as gold) from waste by washing
2
a
(1)
: a natural basin or depression in land
(2)
: a similar artificial basin (as for evaporating brine)
b
: a drifting fragment of the flat thin ice that forms in bays or along the shore
Definition of pan (Entry 2 of 9)
1
a
: to wash in a pan for the purpose of separating heavy particles
b
: to separate (a substance, such as gold) by panning
2
: to criticize severely the show was panned
1
: to wash material (such as earth or gravel) in a pan in search of metal (such as gold)
2
: to yield precious metal in the process of panning

—

usually used with out
Definition of pan (Entry 3 of 9)
2
: a masticatory of betel nut, mineral lime, and pan
Definition of pan (Entry 4 of 9)
1
: the process of panning a motion-picture or video camera
2
: a shot in which the camera is panned
Definition of pan (Entry 5 of 9)
: to rotate (a camera, such as a motion-picture camera) so as to keep an object in the picture or secure a panoramic effect
1
: to pan a motion-picture or video camera
2
of a camera
: to undergo panning
Definition of Pan (Entry 6 of 9)
: a Greek god of pastures, flocks, and shepherds usually represented as having the legs, horns, and ears of a goat Pan is often depicted playing a panpipe.
Definition of Pan (Entry 7 of 9)
Definition of PAN (Entry 8 of 9)
Definition of pan- (Entry 9 of 9)
1
: all : completely panchromatic
2
a
: involving all of a (specified) group or region Pan-American
b
: advocating or involving the union of a (specified) group Pan-Slavism
3
: whole : general panleukopenia
a bell tower
Get Word of the Day daily email!
Where in the World? A Quiz
What language does pajama come from?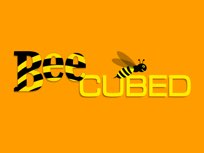 Test Your Knowledge - and learn some interesting things along the way.
TAKE THE QUIZ