Definition of lag
(Entry 1 of 7)
1
: one that lags or is last
2
a
: the act or the condition of lagging
b
: comparative slowness or retardation
c
(1)
: an amount of lagging or the time during which lagging continues
(2)
: a space of time especially between related events or phenomena :

interval
3
: the action of lagging for opening shot (as in marbles or billiards)
4
golf
: a usually long putt struck with the aim of having the ball stop near the hole
Definition of lag (Entry 2 of 7)
b
: to move, function, or develop with comparative slowness
c
: to become retarded in attaining maximum value
2
: to slacken or weaken gradually :

flag
3
: to toss or roll a marble toward a line or a cue ball toward the head cushion to determine order of play
1
: to lag behind current that

lags

the voltage
2
: to pitch or shoot (a coin, a marble, etc.) at a mark
3
golf
: to hit (a golf ball or putt) with the aim of having the ball stop near the hole Woods

lagged

his first putt to within four feet and then sank his second one to win.

— Tim Crothers
Definition of lag (Entry 4 of 7)
2
: a stave, slat, or strip (as of wood or asbestos) forming part of a covering for a cylindrical object
Definition of lag (Entry 5 of 7)
: to cover or provide with lags
Definition of lag (Entry 6 of 7)
1
slang
,
chiefly British
: to transport or jail for crime
2
slang
,
chiefly British
:
arrest
Definition of lag (Entry 7 of 7)
authorized for issue (as a bond)
Get Word of the Day daily email!
Musical Words Quiz
Which word describes a musical performance marked by the absence of instrumental accompaniment?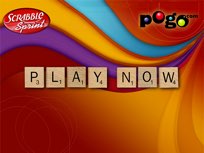 Test Your Knowledge - and learn some interesting things along the way.
TAKE THE QUIZ