Definition of jam
(Entry 1 of 4)
: a food made by boiling fruit and sugar to a thick consistency
Definition of jam (Entry 2 of 4)
1
a
: to become blocked, wedged, or stuck fast
The line jammed and the boat hung useless.
b
: to become unworkable when a movable part becomes blocked or stuck
the gun jammed
2
: to force one's way into a restricted space
People continued to

jam

into the already crowded hall.
3
: to improvise on a musical instrument with a group : to take part in a jam session
musicians jamming together
1
a
: to press into a close or tight position
jammed his hat on
b
(1)
: to cause to become wedged or stuck so as to be unworkable
jam

the typewriter keys
(2)
: to make (machinery) unworkable by becoming wedged or stuck
The paper jammed the printer.
c
: to block passage of :

obstruct
traffic jammed by an accident
d
: to fill often to excess :

pack
the crowd jammed the theater
2
: to push forcibly
jammed the shovel into the ground
especially
: to apply (brakes) suddenly and forcibly
—
used with on
suddenly jammed on the brakes
3
: to cause (a part of the body) to be painfully crushed or squeezed
jammed his finger in the door
4
a
: to make unintelligible by sending out interfering signals or messages
jam

a radio broadcast
b
: to make (a radar apparatus) ineffective by sending out interfering signals or by causing reflection of radar waves
trying to

jam

the enemy's radar
5
football
: to block, crowd, or bump (a pass receiver) near the line of scrimmage
The receiver got jammed at the line.
6
baseball
: to pitch inside to (a batter)
jammed him with a fastball
Definition of jam (Entry 3 of 4)
1
a
: a crowded mass that impedes or blocks movement
a traffic

jam
b
: an act or instance of becoming blocked or jammed (see

jam

entry

2)
paper causing a

jam

of the copier
2
a
: the quality or state of being blocked, stopped, or jammed
the

jam

of the legislature caused by the piling up of new bills in the final days
b
: the pressure or congestion of a crowd :

crush
a

jam

of people
3
: a difficult situation or state of affairs :

fix
got into a

jam
6
slang
a
: a musical piece
Although Rodriguez claimed to know nothing about music, he seemed certain of one thing regarding Lopez's latest

jam

: "I knew it was going to be a smash the first time I heard it."
— Abby Jones
especially
: one that is favored or preferred over others
Everyone has their song—or songs—they listen to when they are doing some kind of exercise. For Carrie Underwood, though, it sounds like her

jam

is whatever music she's just discovered.
— Alison Bonaguro
b
: a favorite or much-loved item, subject, interest, activity, etc.
We think potatoes go with pretty much everything, and these are a straightforward classic that pairs beautifully with the brightly flavored, mustardy chicken. Leave out the oregano if you don't have it or if it's not your

jam

.
— Margaux Laskey
In college, reading his [Robert F. Kennedy's] speeches—"that was my

jam

," she [Alexandria Ocasio-Cortez] said.
— David Remnick
… he loves to go grocery shopping at PCC, and his oldest son introduced him recently to New Seasons Market. Cooking—especially making salmon—is his

jam

.
— Lisa Patterson
Definition of Jam (Entry 4 of 4)
Eponyms: Words Named After People
What is the best definition of boycott?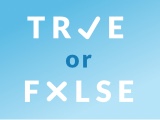 Test your knowledge - and maybe learn something along the way.
TAKE THE QUIZ