1
a
: the state produced by the establishment of one or more pathogenic agents (such as a bacteria, protozoans, or viruses) in or on the body of a suitable host
an

infection

in his foot
b
: a disease resulting from infection
contagious

infections
infections

of childhood
2
: an act or process of infecting something or someone
also
: the establishment of a pathogen in its host after invasion
3
: an infectious agent or material contaminated with an infectious agent
… that notion that the

infection

was all in the air, that there was no such thing as contagion from the sick people to the sound …
— Daniel Defoe
It may not be uninteresting to add, that this case I vaccinated with

infection

taken from a secondary pock on the arm of her sister …
— John Redman Coxe
4
: the communication of emotions or qualities through example or contact
But immediately she resisted this intolerable fear as an

infection

from her husband's way of thinking.
— George Eliot
also
: the emotion or quality that is communicated
… as the evening wore on, she caught the

infection

of their excitement …
— Thomas Hardy
Besides, I know what sort of a mind I have placed in communication with my own: I know it is one not liable to take

infection

…
— Charlotte Brontë
5
: the act or result of corrupting someone's morals, character, etc.
… it is at least as difficult to stay a moral

infection

as a physical one …
— Charles Dickens
… they could not know the origin—or the depth—of his susceptibility to the

infection

of power.
— Robert A. Caro
Words Named After People
Namesake of the leotard, Jules Léotard had what profession?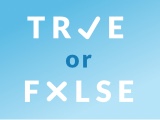 Test your knowledge - and maybe learn something along the way.
TAKE THE QUIZ