1a : characterized by abundance : copious describes in fulsome detail —G. N. Shuster fulsome bird life. The feeder overcrowded —Maxine Kumin
b : generous in amount, extent, or spirit the passengers were fulsome in praise of the plane's crew —Don Oliver a fulsome victory for the far left —Bruce Rothwell the greetings have been fulsome, the farewells tender —Simon Gray
c : being full and well developed she was in generally fulsome, limpid voice —Thor Eckert, Jr.
2 : aesthetically, morally, or generally offensive fulsome lies and nauseous flattery —William Congreve the devil take thee for a … fulsome rogue —George Villiers
3 : exceeding the bounds of good taste : overdone the fulsome chromium glitter of the escalators dominating the central hall —Lewis Mumford
4 : excessively complimentary or flattering : effusive an admiration whose extent I did not express, lest I be thought fulsome —A. J. Liebling
occurring twice a year or every two years
Get Word of the Day daily email!
Name that Food Quiz
Name these cookies!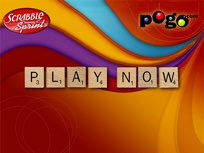 Test Your Knowledge - and learn some interesting things along the way.
TAKE THE QUIZ