Definition of fade
(Entry 1 of 3)
1 : to lose freshness, strength, or vitality : wither fading flowers
2 : to lose freshness or brilliance of color The fabrics faded in the strong sunshine.
3 : to sink away : vanish a fading memory The smile faded from his face.
4 : to change gradually in loudness, strength, or visibility —used of a motion-picture image or of an electronics signal and usually with in or out One scene fades out as the next scene fades in.The radio signal faded out as we got further away from the station.
5 of an automobile brake : to lose braking power gradually
6 : to move back from the line of scrimmage —used of a quarterback
7 of a ball or shot : to move in a slight to moderate slice
: to cause to fade time has not completely faded the humor of these verses— G. H. Genzmer
Definition of fade (Entry 2 of 3)
1a : fade-out
b : a gradual changing of one picture to another in a motion-picture or television sequence
2 : a fading of an automobile brake
3 : a slight to moderate and usually intentional slice in golf
4 : a hairstyle similar to a crew cut in which the hair on top of the head stands high
Definition of fade (Entry 3 of 3)
a trusted follower
Get Word of the Day daily email!
Difficult Vocab Quiz
Which is a synonym of discomfit?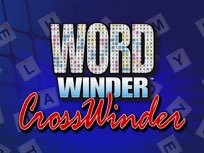 Test Your Knowledge - and learn some interesting things along the way.
TAKE THE QUIZ