: having, showing, or characterized by a heightened state of energy, enthusiasm, eagerness, etc. : feeling or showing excitement
I noticed that John's manner was somewhat unusual. He seemed very

excited

and restless.
— Agatha Christie
The children were too

excited

to sleep.
… no one in Washington seems to regard this particular revelation as anything to get

excited

about.
— Michael Kinsley
Name That Color
Name that color: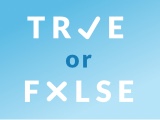 Test your knowledge - and maybe learn something along the way.
TAKE THE QUIZ