ex·​ag·​ger·​ate
ig-ˈza-jə-ˌrāt
exaggerated
;
exaggerating
1
: to enlarge beyond bounds or the truth :

overstate
: to make an overstatement
exaggerative
ig-ˈza-jə-ˌrā-tiv
adjective
exaggerator
ig-ˈza-jə-ˌrā-tər
noun
exaggeratory
ig-ˈzaj-rə-ˌtȯr-ē
adjective
Example Sentences
The book exaggerates the difficulties he faced in starting his career. It's impossible to exaggerate the importance of this discovery. He tends to exaggerate when talking about his accomplishments. He exaggerated his movements so we could see them more clearly.
Recent Examples on the Web
Jumping to catastrophic conclusions is like setting off a series of false alarms that keep you on edge and exaggerate your sense of threat.
Bethany Teachman, CNN, 9 Nov. 2022
This blazer technically takes on the style of a riding jacket, with the addition of Victorian-esque darting placement at the waist and shoulder pads, which exaggerate the curvy silhouette that this blazer sculpts.
Alyssa Brascia, Peoplemag, 8 Nov. 2022
Foreign meddlers could launch cyberattacks or exaggerate the effects of relatively ineffectual attacks.
Frank Bajak, Anchorage Daily News, 3 Nov. 2022
Cullenward says many carbon offset companies exaggerate the additionality of projects.
Taylor Moore, Time, 28 Oct. 2022
Her fifth-graders imitate a dance routine shown on a screen, as Quist and two education assistants — Bonnie Welch and Jenniffer Wardell — exaggerate their moves, making the seven children smile and laugh.
Connor Sanders, The Salt Lake Tribune, 30 Sep. 2022
Fisher explains that daters who lie or exaggerate their talents are just trying to be selected.
WIRED, 18 Sep. 2022
Its consequences are likely to send a message to entrepreneurs who exaggerate in the name of innovation.
Erin Griffith, BostonGlobe.com, 7 July 2022
At night, street lamps and car headlights exaggerate the glimmer of stainless steel that does not, cannot disappear into the darkness like wrought iron.
New York Times, 10 June 2022
See More
Last Updated:
- Updated example sentences
Which of the following best describes an easily irritated person?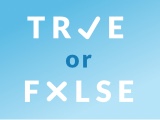 Test your knowledge - and maybe learn something along the way.
TAKE THE QUIZ