Definition of dub
(Entry 1 of 5)
1
a
: to confer knighthood on
was dubbed Sir Philip
b
: to call by a distinctive title, epithet, or nickname
Critics have dubbed him the new king of rock 'n' roll.
3
a
golf
: to hit (a ball or shot) poorly
b
: to execute poorly
a dubbed attempt
Definition of dub (Entry 2 of 5)
Definition of dub (Entry 4 of 5)
1
: to add (sound effects or new dialogue) to a film or to a radio or television production
—
usually used with in
They dubbed in the music.
2
: to provide (a motion-picture film) with a new soundtrack and especially dialogue in a different language
The film was dubbed in French and Spanish.
3
: to make a new recording of (sound or videotape already recorded)
also
: to mix (recorded sound or videotape from different sources) into a single recording
Definition of dub (Entry 5 of 5)
: Jamaican music in which audio effects and spoken or chanted words are imposed on an instrumental reggae background
Buying Guide
Our team at The Usage has selected the best OLED TVs.
Name that Thing: Flower Edition
Name that flower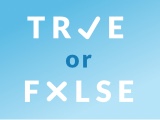 Test your knowledge - and maybe learn something along the way.
TAKE THE QUIZ