Definition of drink
(Entry 1 of 2)
b
: to take in or suck up :

absorb
drinking

air into his lungs
c
: to take in or receive avidly
—
usually used with in
drank in every word of the lecture
3
: to bring to a specified state by drinking alcoholic beverages
drank himself into oblivion
1
a
: to take liquid into the mouth for swallowing
eating and

drinking
b
: to receive into one's consciousness
drinking

deep of the culture which surrounds them
— L. R. Ward
2
: to partake of alcoholic beverages
has quit

drinking
3
: to make or join in a toast
I'll

drink

to that!
drink the Kool-Aid
[after a 1978 mass suicide in Guyana brought about when members of the Peoples Temple cult were ordered to consume a flavored drink mixed with cyanide]
: to comply unquestioningly with the demands or policies of a particular leader, ideology, or organization
Definition of drink (Entry 2 of 2)
1
a
: a liquid suitable for swallowing
provided with food and

drink
3
: excessive consumption of alcoholic beverages
he took to

drink

when his business failed
4
: a sizable body of water
—
used with the
landed in the

drink
Words Named After People
Namesake of the leotard, Jules Léotard had what profession?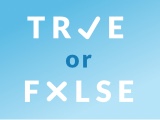 Test your knowledge - and maybe learn something along the way.
TAKE THE QUIZ