: marked by or causing a bluish or purplish discoloration (as of the skin and mucous membranes) due to deficient oxygenation of the blood : relating to or affected with cyanosis
On arrival at the emergency room, the patient was

cyanotic

and unconscious with labored respirations at 40/min.
— Dorwyn W. Croom
… I turned back the sheet to find that his foot was becoming dangerously

cyanotic

.
— Dorothy Still Danner
cyanotic

heart disease
Name That Color
Name that color: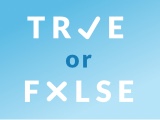 Test your knowledge - and maybe learn something along the way.
TAKE THE QUIZ