con·​di·​tion·​al
kən-ˈdish-nəl
conditionality
kən-ˌdi-shə-ˈna-lə-tē
noun
conditionally
kən-ˈdish-nə-lē
adverb
Example Sentences
Adjective
"If she speaks, you must listen" is a conditional sentence.
The sentence contains the conditional clause "if she speaks."
Noun
The clause "if she speaks" is a conditional.
The conditional is often marked by the word "if."
Recent Examples on the Web
Adjective
Community groups bearing no financial interest or cost for the project should not dictate conditional uses.
San Diego Union-Tribune, 18 Nov. 2022
The firm said the state of Maryland has offered a $1 million conditional loan and that Montgomery County will provide a $100,000 incentive package.
Giacomo Bologna, Baltimore Sun, 15 Nov. 2022
About 15,000 are unprocessed conditional voter registration ballots, and several hundred are provisional ballots.
David Lauter, Los Angeles Times, 14 Nov. 2022
The fourth and fifth stanzas are fragments that operate in the conditional tense, implying violence by invisible hands.
Jennifer Elise Foerster Victoria Chang, New York Times, 13 Oct. 2022
Later Wednesday, the office estimated that 985,000 vote-by-mail ballots, 21,000 conditional voter registration ballots and several hundred provisional ballots were left to tabulate.
Julia Wick, Los Angeles Times, 10 Nov. 2022
The fact the Nets would have had to sign Udoka to a one-strike-and-you're-out conditional contract just to steer their club toward the postseason is an indictment of their desperation.
Gary Washburn, BostonGlobe.com, 9 Nov. 2022
Another ex-Cougar, Peter Kuest, will have low conditional status in 2023 after tying for 126th in the final stage.
The Salt Lake Tribune, 7 Nov. 2022
Bold options like making federal funding conditional on cities changing their zoning laws should be considered.
Apratim Gautam, Fortune, 4 Nov. 2022
Noun
Jamey Dubose said on social media his conditional already was improving.
Ben Thomas | Bthomas@al.com, al, 16 Oct. 2020
All this storytelling can give the agitated mind something to churn on, but obsessing over conditionals can also add to the moment-to-moment burden of preventing sickness and death, and tending to the sick and dying.
Virginia Heffernan, Wired, 21 Apr. 2020
All of those conditionals, again, stem from the fact that these materials don't yet exist, at least not in quantity, and even 2030 might not be a long enough timeline to find and mass-produce them.
Brian Barrett, WIRED, 11 Mar. 2018
Batuman writes; Nina's reality remains untroubled by conditionals and subjunctives.
Katy Waldman, Slate Magazine, 20 Mar. 2017
See More
Last Updated:
- Updated example sentences
---
Challenging Words You Should Know
Often used to describe "the march of time," what does inexorable mean?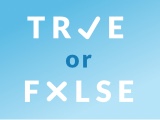 Test your knowledge - and maybe learn something along the way.
TAKE THE QUIZ