Definition of cock
(Entry 1 of 5)
1a : the adult male of the domestic chicken (Gallus gallus) : rooster
b : the male of birds other than the domestic chicken
c : woodcock
d archaic : the crowing of a cock also : cockcrow
e : weathercock
2 : a device (such as a faucet or valve) for regulating the flow of a liquid the cock of an automobile radiator
3a : a chief person : leader
b : a person of spirit and often of a certain swagger or arrogance
4a : the hammer in the lock of a firearm
b : the cocked position of the hammer
cock of the walk
: one that dominates a group or situation especially overbearingly He was strutting around like the cock of the walk after he got a promotion.
Definition of cock (Entry 2 of 5)
2 : to turn, tip, or stick up a horse's tail cocking almost straight up
1a : to draw the hammer of (a firearm) back and set for firing also : to set (the trigger) for firing
b : to draw or bend back in preparation for throwing or hitting a quarterback cocking his arm cock a bat
c : to set (a mechanism, such as a camera shutter) for tripping (see trip entry 1 sense transitive 3)
2a : to set erect a dog with one ear cocked
b : to turn, tip, or tilt usually to one side cock one's head
3 : to turn up (something, such as a hat brim)
cock a snook
or less commonly
cock snooks
: to thumb one's nose cocking a snook at the establishment
Definition of cock (Entry 4 of 5)
: a small pile (as of hay)
Definition of cock (Entry 5 of 5)
: to put (hay or something similar) into small piles
a typical or ideal example
Get Word of the Day daily email!
Find the Cousins
Which pair shares a common word ancestor?

Test your knowledge - and maybe learn something along the way.
TAKE THE QUIZ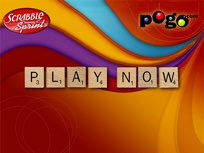 Test Your Knowledge - and learn some interesting things along the way.
TAKE THE QUIZ