Definition of bloom
(Entry 1 of 4)
1
: a mass of wrought iron from the forge or puddling furnace
2
: a bar of iron or steel hammered or rolled from an ingot
Definition of bloom (Entry 2 of 4)
b
: the flowering state
the roses are in

bloom
c
: a period of flowering
the spring

bloom
2
a
: a state or time of beauty, freshness, and vigor
b
: a state or time of high development or achievement
a career in full

bloom
3
: a surface coating or appearance: such as
a
: a delicate powdery coating on some fruits and leaves
b
: a rosy appearance of the cheeks
broadly
: an outward evidence of freshness or healthy vigor
c
: a cloudiness on a film of varnish or lacquer
d
: a grayish discoloration on chocolate
e
: glare caused by an object reflecting too much light into a television camera
bloomed
;
blooming
;
blooms
Definition of bloom (Entry 3 of 4)
1
a
: to produce or yield flowers
b
: to support abundant plant life
make the desert

bloom
2
a
(1)
: to mature into achievement of one's potential
(2)
: to flourish in youthful beauty, freshness, or excellence
c
: to become more apparent or fully expressed (as in flavor or aroma)
In all classic sauces and dressings, good oil is the base from which delectable flavors

bloom

.
— Renée Loux Underkoffler
3
: to appear or occur unexpectedly or in remarkable quantity or degree
4
: to become densely populated with microorganisms and especially plankton
—
used of bodies of water
1
obsolete
: to cause to bloom
Definition of Bloom (Entry 4 of 4)
Harold 1930–2019 American literary critic
Name that Thing: Dog Breeds
Name that dog!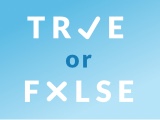 Test your knowledge - and maybe learn something along the way.
TAKE THE QUIZ