/

Vocabulary
Summer Ball by Mike Lupica Reading Guide
---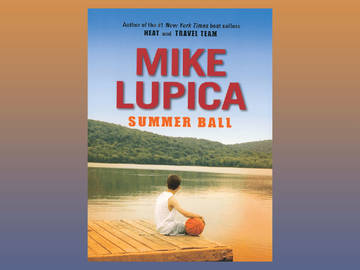 For Danny Walker, basketball is life. Fresh off an historic middle school championship win that would put the greatest underdog stories to shame, Danny and his friends are flying high and feeling at the top of their game. But when Danny's father, Coach Richie Walker gets them into an elite basketball camp, Danny is worried that he won't measure up to the other campers.
At Camp Right Way, Danny is separated from his friends, placed on a team with a coach who has an acrimonious history with his father, and falls right in the crosshairs of Lamar Parish, a bully who takes issue with Danny from the first tip off. Now, Danny will have to prove himself on an entirely new court, and in doing so, he'll have to reinvent the way he plays a game he's been playing since he could hold a ball.
Vocabulary by Chapter Index
Vocabulary from Chapters 10-12
Vocabulary from Chapters 13-15
Vocabulary from Chapters 16-18
Vocabulary from Chapters 19-21
Vocabulary from Chapters 22-26
Discussion Questions
Have you ever felt that you needed to prove yourself to somebody who didn't believe in you? How did you do it? How did you feel when you'd succeeded?
Character Analysis: Coach Powers is hard on Danny, but do you think he was wrong for doing so? Do you think he let his relationship and history with Danny's father affect his opinion of Danny too much? Do you think he was being sincere when he suggested that Danny try soccer instead of basketball?
---