/

Vocabulary
Hoot by Carl Hiaasen Reading Guide
---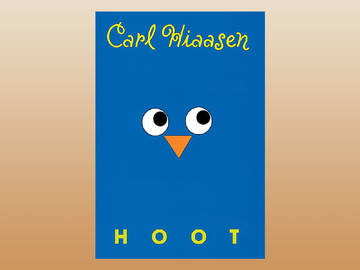 In a fight to save a colony of owl burrows that will be destroyed by a new pancake house, Roy Eberhardt is relentless in his quest for answers and his devotion to advocacy. At his new school, he gets pushed around by the big-shot bullies but ironically, those ruthless kids indirectly lead Roy on an adventure of a lifetime. From hilarious schemes gone wrong to the emotional realization that animals deserve freedom and love, Hoot will leave you crying one moment and laughing the next. The rollercoaster of emotions will take you on a ride to Mother Paula's All-American Pancake House where the sweet scent of syrup and homemade pancakes fill the air, and then back down to the adorable owls who just want their right to live. In this chronicle full of food, animals and middle school, Roy will teach you the important lessons of life.
Vocabulary by Chapter Index
Vocabulary from Chapters 10-12
Vocabulary from Chapters 13-15
Vocabulary from Chapters 16-18
Vocabulary from Chapters 19-21+epilogue
Discussion Questions
What are animal rights? Why does Roy fight so hard for them? Why should people fight for them?
Have you ever worked together with someone that you didn't get along with? In what ways were you successful? In what ways were you unsuccessful? Did you get a new perspective on your partner? How might you better work together in the future?
---