Definition of turnout
(Entry 1 of 2)
1
: the number of people who participate in or attend an event
a heavy voter

turnout
2
a
: a place where something (such as a road) turns out or branches off
b
: a space adjacent to a highway in which vehicles may park or pull into to enable others to pass
5
: a clearing out and cleaning
6
a
: a coach or carriage together with the horses, harness, and attendants
c
: manner of dress :

getup
7
: net quantity of produce yielded
turned out
;
turning out
;
turns out
Definition of turn out (Entry 2 of 2)
1
a
: to come or go out from home in or as if in answer to a summons
voters turned out in droves
2
a
: to prove to be in the result or end
the play turned out to be a flop
it turned out that we were both wrong
b
: to become in maturity
nobody thought he'd turn out like this
c
:
end
stories that turn out happily
1
: to put out by or as if by turning a switch
turn out the lights
2
: to produce often rapidly or regularly by or as if by machine
a writer turning out stories
3
a
: to turn inside out
turning out his pockets
b
: to empty the contents of especially for cleaning or rearranging
also
:
clean
5
: to equip, dress, or finish in a careful or elaborate way
6
: to call (a guard, a company, etc.) out from rest or shelter and into formation
Name that Thing: Dog Breeds
Name that dog!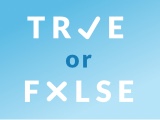 Test your knowledge - and maybe learn something along the way.
TAKE THE QUIZ