Definition of skim
(Entry 1 of 3)
1
a
: to clear (a liquid) of scum or floating substance

skim

boiling syrup
b
: to remove (a film, a layer of scum, etc.) from the surface of a liquid
d
: to remove the best or most easily obtainable contents from
2
: to read, study, or examine superficially and rapidly
especially
: to glance through (something, such as a book) for the chief ideas or the plot
3
: to throw in a gliding path
especially
: to throw so as to ricochet along the surface of water
4
: to cover with or as if with a film, scum, or coat
5
: to pass swiftly or lightly over
6
a
: to remove or conceal (money, such as a portion of casino profits) to avoid payment of taxes
b
:
embezzle
skimming money from employee pension plans
1
a
: to pass lightly or hastily : glide or skip along, above, or near a surface
b
: to give a cursory glance, consideration, or reading
2
: to become coated with a thin layer of film or scum
3
: to put on a finishing coat of plaster
Definition of skim (Entry 2 of 3)
Definition of skim (Entry 3 of 3)
1
: having the cream removed by skimming
2
: made of skim milk

skim

cheese
a plan in which a last survivor takes all
Get Word of the Day daily email!
The Eponym Quiz
Which is the best synonym of bowdlerize?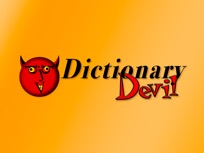 Test Your Knowledge - and learn some interesting things along the way.
TAKE THE QUIZ