run-of-paper
adjective (1)
Definition of run-of-paper
(Entry 1 of 10)
: to be placed anywhere in a newspaper at the option of the editor

run-of-paper

advertisement
run-of-the-mill
adjective (2)
Definition of run-of-the-mill (Entry 2 of 10)
run-of-the-mine
adjective (3)
Definition of run-of-the-mine (Entry 3 of 10)
1
: not graded

run-of-the-mine

coal
run-of-river
adjective (4)
Definition of run-of-river (Entry 4 of 10)
: operating on the flow of the river without modification by upstream storage run-of-river power plant
average/normal/general/usual run of
idiom (1)
Definition of average/normal/general/usual run of (Entry 5 of 10)
: the usual or normal kind of (person or thing) She's not like the average run of students. The place is different from the usual run of restaurants.
Definition of run out of gas (Entry 6 of 10)
: to no longer have any gas in one's vehicle Our car ran out of gas on the way here. We ran out of gas just as the car reached the gas station.

—

sometimes used figuratively to indicate getting tired The pitcher ran out of gas in the seventh inning.
run out of patience
idiom (3)
Definition of run out of patience (Entry 7 of 10)
: to become annoyed or upset about having to wait for something Those people have been here for hours, and they're starting to run out of patience.
run out of time
idiom (4)
Definition of run out of time (Entry 8 of 10)
: to have no more time to do or complete something We ran out of time and didn't finish the project.
run the risk of
idiom (5)
Definition of run the risk of (Entry 9 of 10)
: to be or do something that may result in (something bad or unpleasant happening) You run the risk of being misunderstood if you don't explain your purpose carefully. a dangerous policy that runs the risk of failure
Definition of the run of (Entry 10 of 10)
: the freedom to go anywhere or do anything one wants in (a place) With his parents gone, he had the run of the house.
readily or continually undergoing change
Get Word of the Day daily email!
Musical Words Quiz
Which word describes a musical performance marked by the absence of instrumental accompaniment?

Test your visual vocabulary with our 10-question challenge!
TAKE THE QUIZ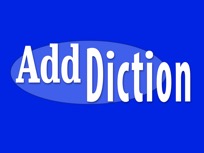 Test Your Knowledge - and learn some interesting things along the way.
TAKE THE QUIZ