Definition of ramp
(Entry 1 of 5)
1
: a sloping way or plane: such as
a
: a sloping floor, walk, or roadway leading from one level to another
b
: a slope for launching boats
Definition of ramp (Entry 2 of 5)
: to speed up, expand, or increase especially quickly or at a constant rate
—
used with up
ramping

up to full speed
The backlash is a sign of tensions that could intensify as the governor

ramps

up for reelection next year.
— Josh Burek
The raisin giant

ramps

up for Halloween by selling bags of 14 half-ounce raisin boxes.
— Bruce Horovitz
Furthermore, some of these heat processes must be "

ramped

up." That is, the heat must be gradually raised to the processing temperature …
— George Lawton
: to increase, expand, or decrease especially quickly or at a constant rate
—
usually used with up or down
ramp

up production
The other parts of the plant that are going full-bore have to

ramp

down, too, in a carefully managed process.
— Max Schulz
… James Bay and Tori Kelly, two best new artist nominees, traded their songs on acoustic guitars,

ramping

up the vibrato.
— Jon Pareles
— see also

ramp-up
Definition of ramp (Entry 3 of 5)
: any of various alliums used for food
Definition of ramp (Entry 4 of 5)
1
a
: to stand or advance menacingly with forelegs or with arms raised
b
: to move or act furiously
2
: to creep up
—
used especially of plants
Definition of ramp (Entry 5 of 5)
: the act or an instance of ramping (see

ramp

entry

4)
It is the

ramp

of the lion by the side of the … snarl of the cur.
— Edmund Burke
(figurative) … the whirr / Of the crickets is lost in the roar / And the

ramp

of the southern gale …
— Hamlin Garland
Name that Thing: Flower Edition
Name that flower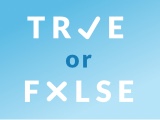 Test your knowledge - and maybe learn something along the way.
TAKE THE QUIZ