Definition of racist
(Entry 1 of 2)
: of, relating to, or characterized by racism: such as
a
: having, reflecting, or fostering the belief that race (see

race

entry

1

sense 1a

) is a fundamental determinant of human traits and capacities and that racial differences produce an inherent superiority of a particular race
racist

speech
racist

views
a

racist

person
Over the last three years, there have been episodes of

racist

graffiti, jokes, anonymous hate notes or brawls at 175 campuses …
— Joseph Berger
The viciousness her liaison with Lennon inspired was virulently sexist, openly

racist

, and as ugly as ugly gets.
— Esquire
Racist

violence against Romani in eastern Europe is reminiscent of pogroms against the Jews in the Tsarist Empire.
— Donald Kenrick
b
: of, relating to, or characterized by the systemic oppression of a racial group to the social, economic, and political advantage of another
racist

laws/policies
a

racist

society
In contrast, people of color in a

racist

system always face headwinds.
— Claire Gillespie
Definition of racist (Entry 2 of 2)
: a person who is racist : someone who holds the belief that race (see

race

entry

1

sense 1a

) is a fundamental determinant of human traits and capacities and that racial differences produce an inherent superiority of a particular race
… anonymous

racists

, misogynists and bullies sowing … hatred and violence.
— Andrew Keen
The Great British Vocabulary Quiz
Named after Sir Robert Peel, what are British police called?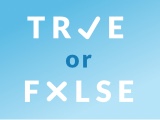 Test your knowledge - and maybe learn something along the way.
TAKE THE QUIZ