Synonyms of prod
2
: to poke or stir as if with a prod
1
: a pointed instrument used to prod
2
: an incitement to act
needed a few

prods

to remember her lines
chiefly Ireland, often disparaging + offensive
Example Sentences
Verb
She prodded him in the ribs to get his attention.
She was prodded into joining the team.
Noun (1)
She gave him a sharp prod in the back.
He picked up a stick and used it as a prod to get the donkey moving.
He needed a few prods to remember his lines.
She called me and gave me a prod about finishing the report.
See More
Recent Examples on the Web
Verb
But occasionally, geopolitical rivalry can prod great powers to do some good.
—
Michael Schuman, The Atlantic, 14 Mar. 2023
The Globe reported last month that DHCD is cutting the budgets of housing authorities in noncompliant towns, which some advocates say, while harsh, may help prod them into following along.
—
Andrew Brinker, BostonGlobe.com, 26 Jan. 2023
Zelensky will address the G-7 and NATO summits virtually, in an effort to prod Western nations to maintain the enthusiastic backing his country attracted in the war's early stages.
—
Ashley Parker, Washington Post, 24 June 2022
In an effort to prod shoppers and avoid a last-minute holiday crunch, big retailers like Target, Amazon and Best Buy are offering Black Friday-like deals earlier than ever this year.
—
Lauren Debter, Forbes, 21 Oct. 2021
Around the start of 2023, Perry reminded herself to prod Presley once more.
—
David Browne, Rolling Stone, 10 Mar. 2023
Zimmerman said his campaign tried to prod reporters at local and national news outlets with leads about Santos but had little luck.
—
Nicholas Fandos, BostonGlobe.com, 14 Jan. 2023
At one point, someone on InSight's science team wondered if the lander's somewhat stumpy arm could prod the solar panels, or perhaps scrape off some dust.
—
Robin George Andrews, Smithsonian Magazine, 21 Mar. 2022
Abbott began sending bus loads of migrants to the nation's capital in April to prod Biden to pay more attention to the spike.
—
Dallas News, 5 Jan. 2023
Noun
Glover and Nabers poke and prod at similarly layered questions through Swarm — including the many potential meanings the title itself can take on.
—
Nacey Watson Johnson, Billboard, 6 Mar. 2023
The cacophony of things people say after pregnancy loss can pierce and prod, creating new levels of hardship and lodging previously unimagined thoughts in your mind.
—
Jessica Zucker, Condé Nast Traveler, 9 Sep. 2020
On paper, the M5 Competition trails the CT5-V Blackwing by 51 horsepower, but one prod of the throttle reveals that its rated power is probably conservative.
—
Ezra Dyer, Car and Driver, 20 Oct. 2021
The entire package boosts the driver's confidence with every turn of the wheel and prod of the pedals.
—
Caleb Miller, Car and Driver, 17 Jan. 2023
Even a light prod of the accelerator fires up the 178-hp turbocharged 1.6-liter four-cylinder engine.
—
Greg Fink, Car and Driver, 18 Jan. 2023
An automatic prod might help recruiters be more aware of the inherent biases that can influence the search for talent.
—
Paolo Confino, Fortune, 11 Aug. 2022
Shara felt something behind her—more substantial than a breeze, less forceful than a prod.
—
Han Ong, The New Yorker, 18 July 2022
By contrast, a charming early 15th-century ink painting by Sekkyakushi suggests a gentler approach: A boy astride a water buffalo appears to be steering a beast that is as wayward as the mind—not by yanking on the reins, but with a gentle prod.
—
Lee Lawrence, WSJ, 11 May 2022
See More
Last Updated:
- Updated example sentences
hot take or cold shoulder?

You know what it looks like… but what is it called?
TAKE THE QUIZ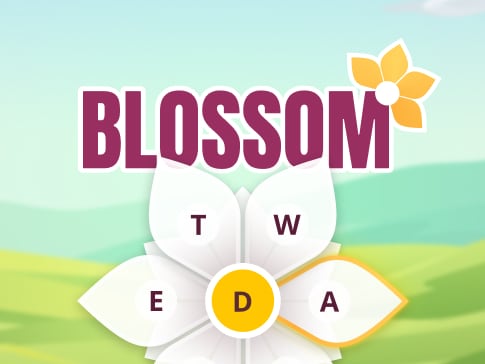 Can you make 12 words with 7 letters?
PLAY